Forrest Owens, PADI Instructor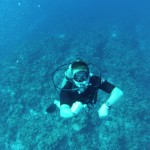 I am a PADI scuba instructor with a compelling interest in diving and the ocean who has been actively diving for over fifteen years. I started diving in the cold waters of Indiana rock quarries, Michigan fresh water lakes, and Lake Michigan itself before moving to Southeast Florida in 2007. Since relocating to Southeast Florida, I have actively engaged in scuba diving and often spearfishing and catching lobster (season permitting) on a weekly basis in many of the world-class dive sites in Palm Beach County, Broward County and the Florida Keys.
My teaching philosophy is a patient and comprehensive approach. My goal is for you to enjoy learning and master essential skills to become a safe, confident and life-long diver that will continue to seek to improve their skills and appreciation for the sport of diving. The life of a diver is a diver for life. You will never be rushed or made to feel anything but comfortable and confident with the skills necessary to dive.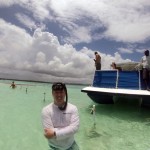 When I'm not diving, I am a Florida licensed attorney who practices law with a focus in aviation related legal matters. I enjoy spending my free time with my wife, Anna (an active diver herself), our two dogs, traveling, kayaking, cycling, and enjoying the Florida sunshine.
-Forrest Owens, PADI Instructor